I recently had the absolute honour to get to work with Stitch Media for two educational simulations that focus on patient and client-centred care in the medical and care sphere. It's amazing to get to work on a project that is not only diligently organized and produced, but also focuses on something so important. I believe strongly in the continued integration and actualization of patient-centred care in all fields, and it's humbling to get to be even a very small part of helping in the education of people who will be applying these concepts in real life!
One of the simulations was focused on working as a team in a high-stress situation, and the other was pediatric focused. For both, I produced a series of character sketches based on descriptions provided by the client.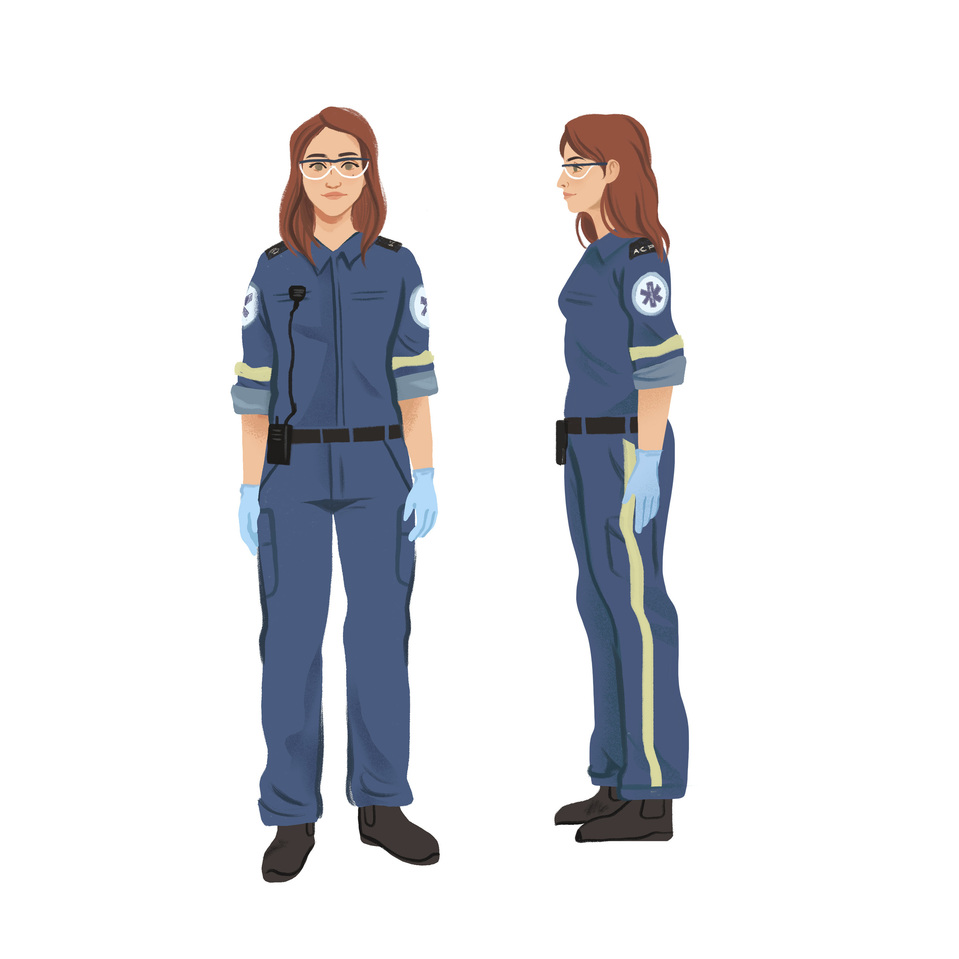 After the characters were approved - including making sure the first-responders were looking spiffy and accurate - I was able to move onto the sketches for each scene. The way the simulations work are sort of like a click through "game", so many of the illustrations exist to supplement an interactive text component. I was provided with the script and other contextual information in order to plan out and flesh out each scene.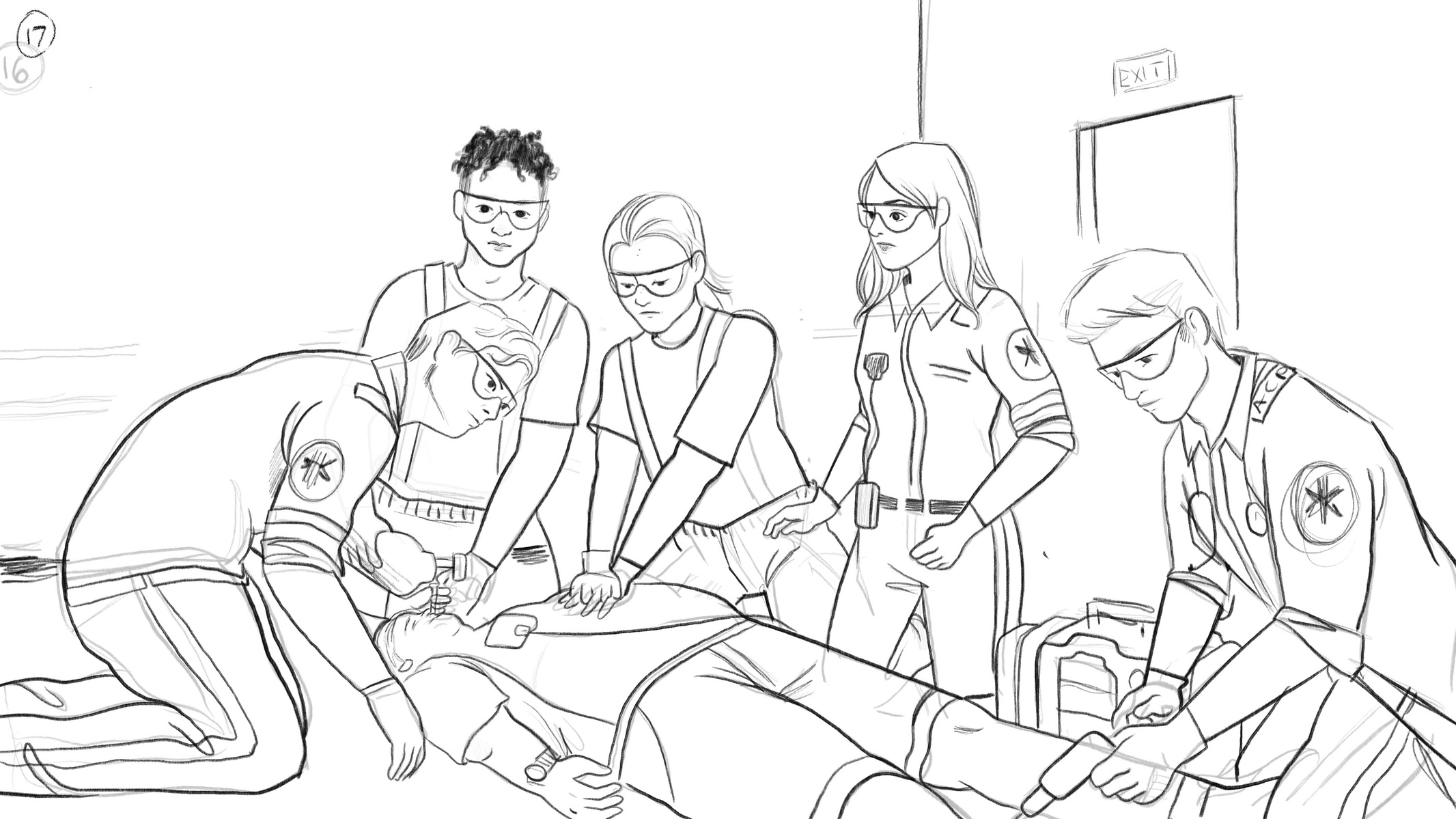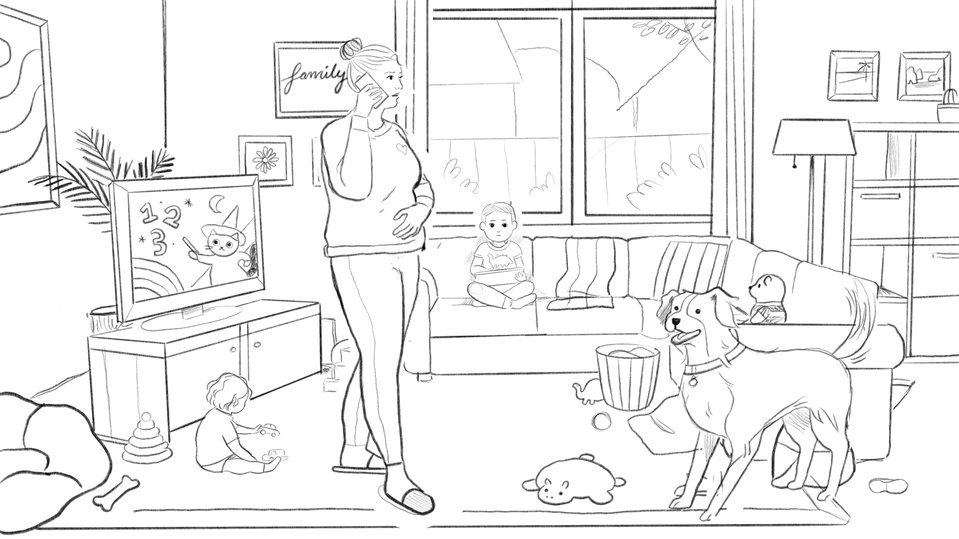 Since many of the "frames" were variations of each other, it was vital that I work out the logistics of the scene based on the cues of the script and scene description from the first sketch as up to ten following images would be reliant on the composition of the first. For instance - the simulation about teamwork features a complicated scene that includes an unconscious patient and up to five first-responders at once, all performing various life-saving techniques.
Not only did I need to closely follow the provided reference to accurately reflect the technique (such as an IV insertion) but I also needed to make sure that it was clear what each person was doing. This meant using some unconventional angles and perspectives; and lots of Googling and pose referencing to make sure I was getting the anatomy and angles right. It was fun and interesting to learn about all the medical technologies and skills that the professional responders use to help their patients. It's always a bonus to get to learn something while you work!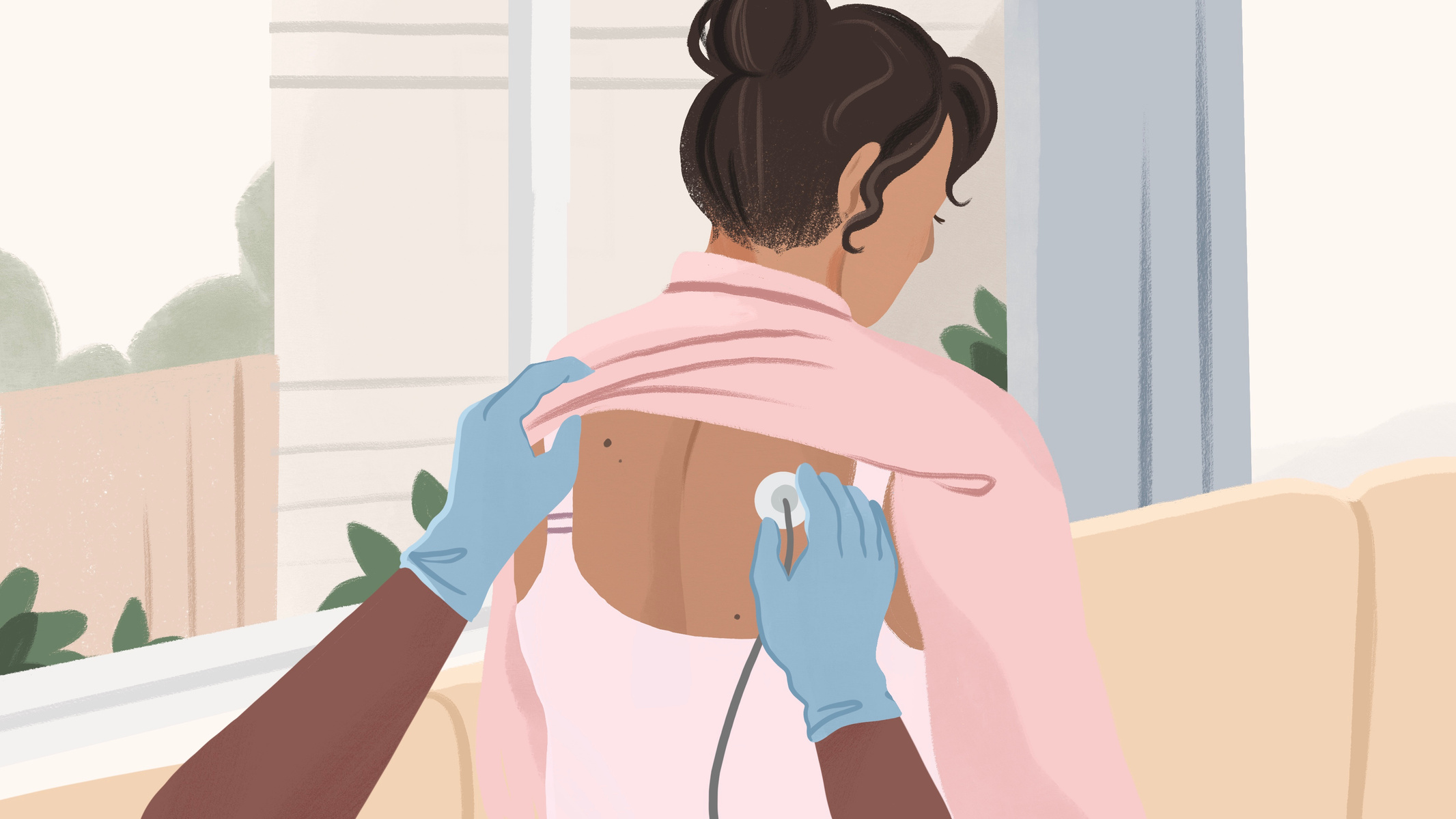 It was also important to get the emotion right in the illustrations as well - these scenes represent situations where emotions can run high; working to resuscitate a patient or an anxious young child. The scenes were being voice acted, too, so I knew it was important that the voice actor's work could match the visuals. It was sort of like getting to live out my childhood dream of being an animator - just a little different! Since these panels were intended for educational purposes, I focused on making them clear and "true to life" - I particularly enjoyed creating a cozy, slightly messy home for the family in the paediatric simulation.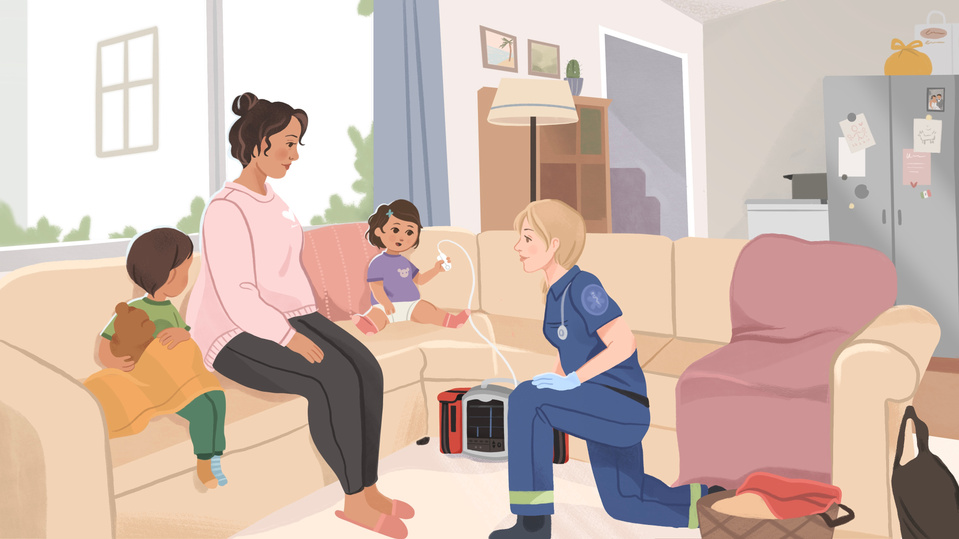 After everything was approved, the illustrations were sent off for the Stitch Media team to turn into a functioning, interactive bilingual and educational simulation to be used on the Simulation Canada website. I was so glad I was able to work with the amazing team at Stitch Media to make these happen - it feels great to know that your work could play a part in helping a real person someday!